Double Exposure's flagship convention was held this last weekend, and the wonderful folks running the convention did a wonderful job as usual. I've been playing a lot of catch up with getting myself organized for conventions recently, thankfully that hasn't been too much of a problem so far.
I helped run a long con game of World Wide Wrestling RPG which went off incredibly. This is one of my favorite games of recent history and to be part of an incredible three-session, multi-promotion, game was a phenomenal experience! All the players brought immense creativity and energy to the three sessions, and in the end we crowned a unified wrestling champion across all three promotions in a 8-player Regal Wrangle.

I also ran two demo sessions of Ghost Pirates, teaching the game to six new players. One player had a great, thoughtful reaction and suggested a few new treasure cards — I've been collecting ideas for a treasure expansion for a while now, and this completes a set of six. This may get bumped to near top of the production queue for the year, since it's a really simple thing to make happen.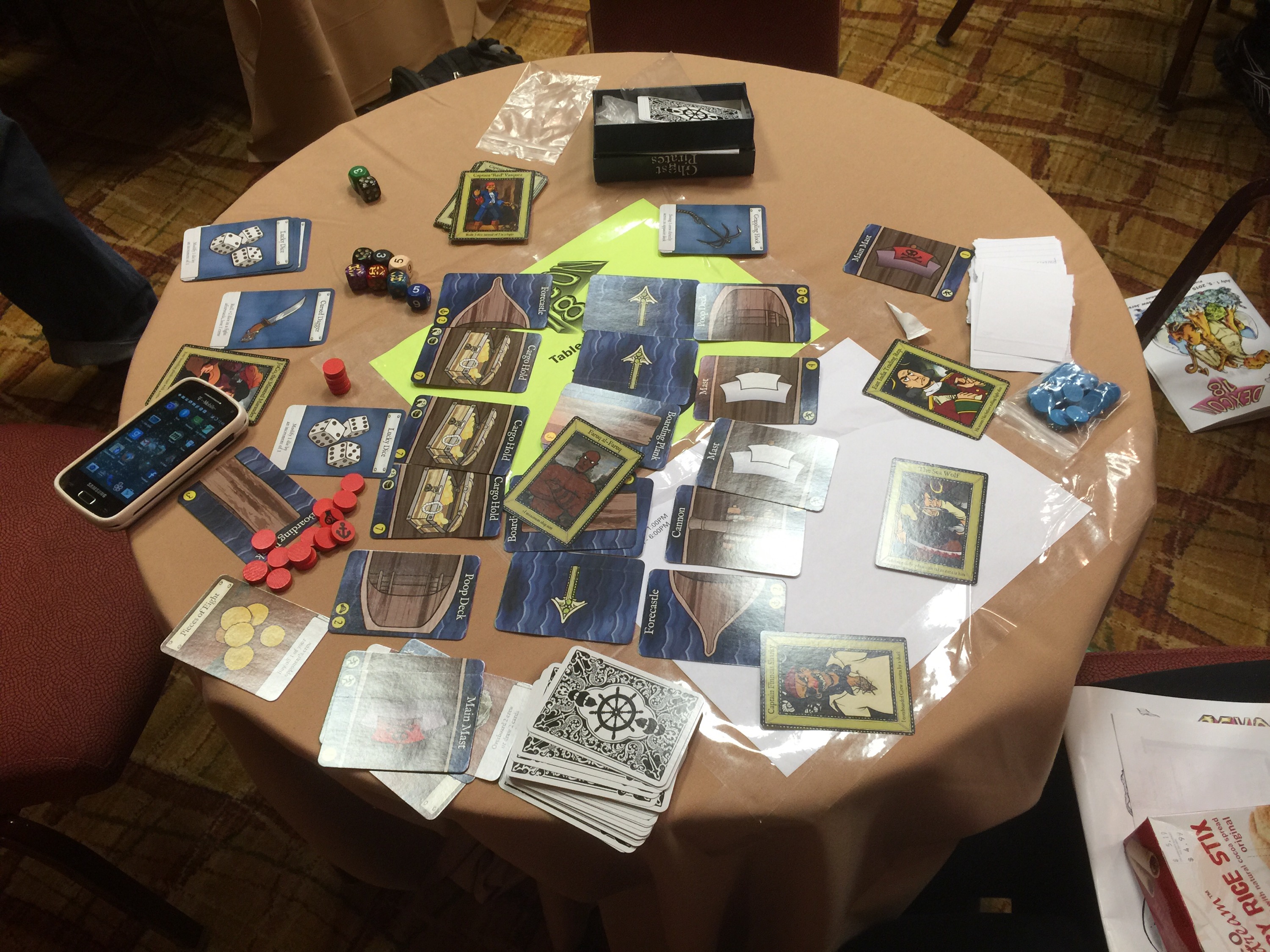 All in all, a great experience and this only represents a tiny fraction of what was available to play and do. If you're ever in the area over the summer, I definitely recommend it.